We provide patients who are highly anxious when it comes to seeing a dentist, the option of an oral sedation that is stronger than nitrous oxide. With oral sedation, our patients will enter a sleep-like state but still respond to simple commands and questions making it a good way to calm your nerves and receive pain-free dentistry.
Before receiving oral sedation, you will receive instructions about eating and drinking, what to expect and what to watch for after treatment. You may need assistance to get home after sedation. Patients may need to stay for a short observation after dental treatment has been completed.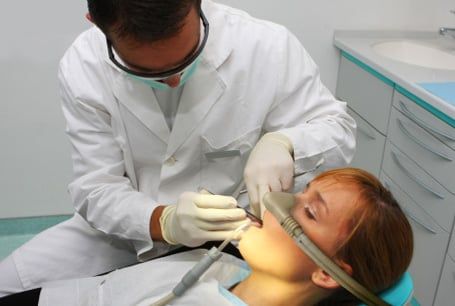 Nitrous oxide, also known as laughing gas, is most often used for patients who are mildly or moderately anxious or nervous. It eases their fears so that they can relax and receive treatment comfortably and safely. Nitrous oxide is administered by placing a small mask over the patient's nose. As the gas begins to work, the patient becomes calm, but is still awake and can communicate. When the gas is turned off, the effects of sedation wear off almost immediately.
A Beautiful Smile Is Waiting For You
Our office provides smile makeovers to achieve the beautiful, natural look you seek. We can reshape your natural teeth to make them straighter or more youthful in appeal. Our Cameron Park and Folsom offices make it convenient to those living in Sacramento, Rocklin, Folsom and Granite Bay. Cosmetic dentistry is only a short drive away!
Call & Make an Appointment
530-677-0723 Cameron Park
916-805-5077 Folsom